Zoology & Animal Science
Animal Science and Genetics
Animal Science and Genetics
Animal Science and Genetics
Read the latest research on Animal Science and Genetics...
Journals
Animal Science Journal Virtual Issues.
Click on the titles below to read the new Virtual Issues from Animal Science Journal free online:
Wagyu Virtual Issue The first edition of Animal Science Journal's Virtual Special Issue. This includes a compilation of articles previously published in Animal Science Journal. The first edition is on Wagyu, which provides you with research papers encompassing the findings in aspects of genetics and breeding, genetic engineering, nutrition, feeds and feeding, physiology and environment impact.
Embryo Technologies in Livestock Virtual Issue
Ethology Podcast: Post-Ejaculatory Mounting in the Ring-Tailed Lemur
Watch the Video
Read the article
Read FREE Sample Issues from all our Biological Sciences journals:
Articles
Mortality in North American Dogs from 1984 to 2004: An Investigation into Age-, Size-, and Breed-Related Causes of Death
Journal of Veterinary Internal Medicine
P2Y12 receptor gene mutation associated with postoperative hemorrhage in a Greater Swiss Mountain dog
Veterinary Clinical Pathology
Breed differences in the proportional morbidity of testicular tumours and distribution of histopathologic types in a population-based canine cancer registry
Veterinary and Comparative Oncology
Genetic structure of Eurasian otter populations
Journal of Zoological Systematics and Evolutionary Research
Male–Male Competition in a Mixed-Mating Fish
Ethology
Parallel declines in species and genetic diversity in tropical forest fragments
Ecology Letters
Will variation among genetic individuals influence species responses to global climate change?
Oikos
Where movement happens: scale-dependent landscape effects on genetic differentiation in the European tree frog
Ecography
Genetic structure and phylogeography of two freshwater fishes, Rhadinocentrus ornatus and Hypseleotris compressa, in southern Queensland, Australia, inferred from allozymes and mitochondrial DNA
Journal of Fish Biology
Evidence for long-term spatial displacement of breeding and pupping harbour seals by shellfish aquaculture over three decades
Aquatic Conservation
Regulation of gene expression by nutritional factors in fish
Aquaculture Research
Population genetic analyses of Acipenser ruthenus as a prerequisite for the conservation of the uppermost Danube population
Journal of Applied Ichthyology
Isolation and characterization of koi herpesvirus (KHV) from Indonesia: identification of a new genetic lineage
Journal of Fish Diseases
Genetic improvement of Nile tilapia (Oreochromis niloticus) with special reference to the work conducted by the WorldFish Center with the GIFT strain
Reviews in Aquaculture
An ecologist's guide to the animal model
Journal of Animal Ecology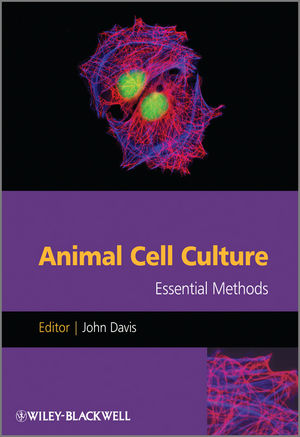 Animal Cell Culture: Essential Methods
John M. Davis (Editor)
ISBN: 978-0-470-66658-6 | Paperback | March 2011 | £39.95 / €48.00
Read Excerpt: Sample Chapter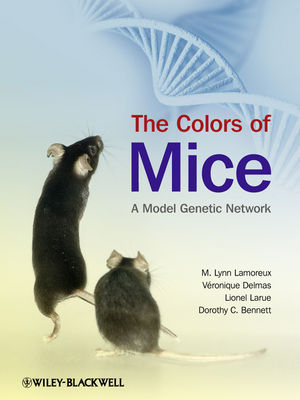 The Colors of Mice: A Model Genetic Network
M. Lynn Lamoreux, Véronique Delmas, Lionel Larue, Dorothy Bennett
ISBN: 978-1-4051-7954-6 | Hardcover | April 2010| £105.00 / €126.00
Read Excerpt: Sample Chapter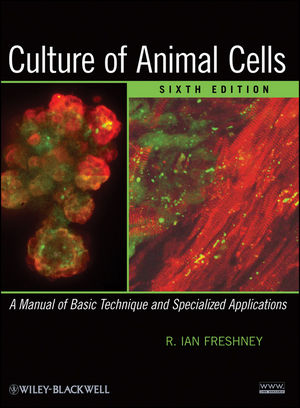 Culture of Animal Cells: A Manual of Basic Technique and Specialized Applications, 6th Edition
R. Ian Freshney (University of Glasgow, Scotland)
ISBN: 978-0-470-52812-9 | Hardcover | October 2010 | £68.00 / €81.60
Read Excerpt: Sample Chapter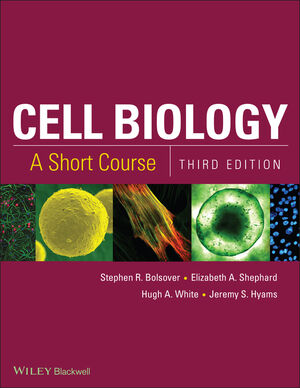 Cell Biology: A Short Course, 3rd Edition
Stephen R. Bolsover (Department of Physiology, University College, London, UK), Elizabeth A. Shephard, Hugh A. White (Department of Biochemistry and Molecular Biology, University College, London, UK), Jeremy S. Hyams (University College London, England)
ISBN: 978-0-470-52699-6 | Paperback | May 2011 | £46.95 / €56.40
Read Excerpt: Sample Chapter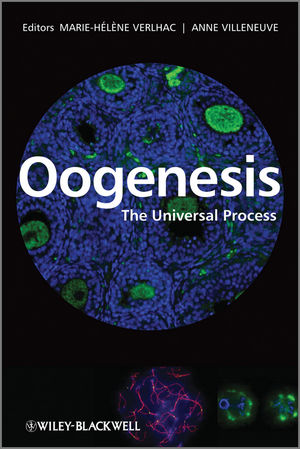 Oogenesis: The Universal Process
Marie-Helene Verlhac, Anne Villeneuve
ISBN: 978-0-470-69682-8 | Hardcover | March 2010 | £90.00 / €108.00
Read Excerpt: Sample Chapter
Global Change Biology in the news
The article 'Climate change and livestock parasites: integrated management of sheep blowfly strike in a warmer environment' was featured by online news site CO2 Science
Animal Genetics in the news
Genetic Mutation can lead to some buff bodies
The review paper 'Mutations in the Myostatin gene leading to hypermuscularity in mammals: indications for a similar mechanism in fish?' has been featured by the following online news sites; MSNBC.com, Discovery News
Visit the Wiley-Blackwell booth at The Society for the Study of Evolution annual meeting to receive great discounts on books and giveaways.
Conferences we will be attending:
American Veterinary Medical Association Annual Conference, 16–18 July, St Louis, MO, USA
American Ornithologists Union, 24–29 July, Jacksonville, Fl, United States
Cornell Feline Conference, 28–30 July, Ithaca, NY, USA
Behaviour 2011/International Ethological Conference, 25–30 July, Bloomington, In, USA
Society For Molecular Biology And Evolution, 26–30 July, Kyoto, Japan
Hambletonian Equine Symposium, 05 August, East Rutherford, NJ, USA
Ecological Society Of America, 07–12 August, Austin, Tx, USA
Association of Avian Veterinarians Conference, 09–11 August, Seattle, WA, USA
Southern Veterinary Conference, 18–21 August, Birmingham, AL, USA
European Society For Evolutionary Biology, 20–25 August, Tuebingen, Germany
Society For Ecological Restoration, 21–25 August, Merida, Mexico
Central Veterinary Conference Central, 27–29 August, Kansas City, MO, USA
8th Conference Of The European Ornithologists' Union, 27–30 August, Riga, Latvia
Don't miss out...
Sign up for e-alerts to our Animal Science and Genetics journals to be alerted each time a new issue is published.
Sign up for our email newsletter for a chance to win one of these fantastic prizes: an iPad2, a Galaxy Tab or an Amazon Kindle 3