Journal of Internal Medicine

Editor-in-Chief: Bo Angelin
Impact factor (2022):
11.1
Journal Citation Reports (Clarivate, 2023):
18/168 (Medicine, General & Internal (Science))
© The Association for the Publication of the Journal of Internal Medicine
Journal list menu
Hot Topics
Journal Information
JIM – Journal of Internal Medicine is a peer-reviewed scientific journal that publishes original clinical work from bench to bedside covering a broad field of its subspecialties. JIM features original articles, reviews and clinical updates.

JIM supports and organises scientific meetings in the form of symposia within the scope of the journal.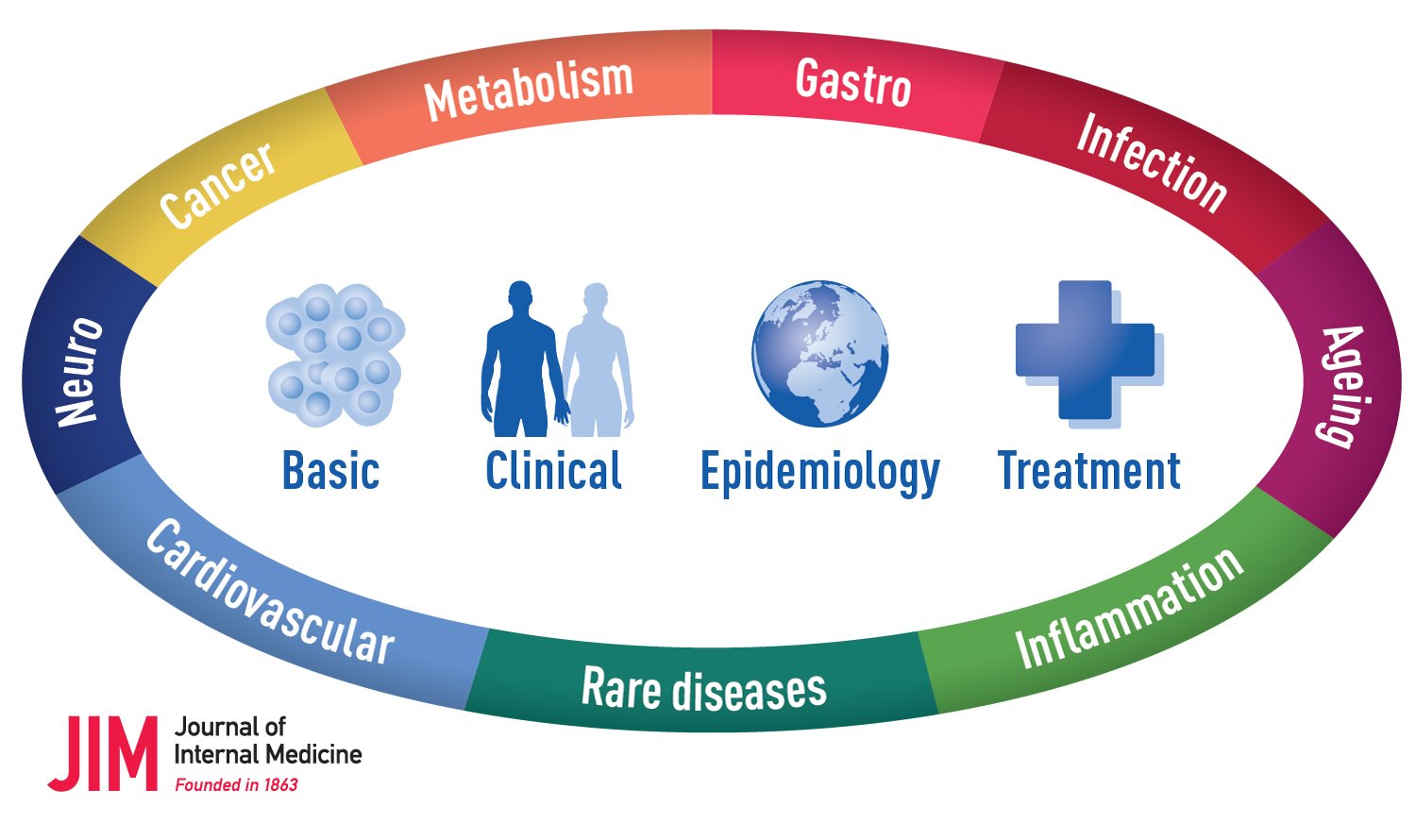 The benefits of being a JIM author:
❯ Broad field of general and internal medicine research
❯ Top 20 Impact Factor journal (11.1) within internal medicine
❯ Indexed in Web of Science, PubMed, Scopus and more

Read more reasons to Publish with JIM.
---
Key Symposia
Watch recorded talks from earlier meetings!
Did you miss out on the opportunity to attend a JIM symposium? You can watch recorded sessions such as videos and podcasts from previous symposia on JIM Video Library.
No login needed!
---
---