Angewandte Chemie International Edition
Executive Committee: Theresa Kueckmann, Frank Maass, Xin Su (苏鑫), Suzanne Tobey, Nathalie Weickgenannt
Scientific Advisory Committee Chair: Helma Wennemers
International Advisory Board Chair: Annette G. Beck-Sickinger
© Wiley-VCH GmbH, Weinheim
Journal list menu
About
Angewandte Chemie is a journal of the German Chemical Society (GDCh). It is one of the prime chemistry journals in the world. It is the only journal in the field delivering a stimulating mixture of Review-type articles, Highlights, Communications, and Research Articles. New articles appear online almost every day.
On the Cover
Diversity, Equity, and Inclusion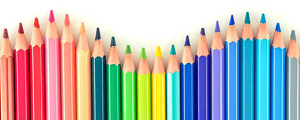 The Angewandte Chemie team considers diversity, equity, and inclusion (DE&I) among our core values and essential to our editorial practices. Read more about our understanding of these values and actions the team has taken on the dedicated DE&I page.
Connecting with the Scientific Community
The Scientific Advisory Committee establishes a close connection between the scientific community and the journal. Its members help to shape the scientific profile of the journal, consult on difficult decisions and appeals, and provide direct scientific insight into ethical cases.

The International Advisory Board is an important point of contact between the editorial team and the scientific community. It represents the global and diverse nature of the journal's author- and readership, and ensures the journal's development is in line with the needs of the chemistry community.

The international Editorial Team, comprising five Executive Editors and over 20 Handling Editors, has an unparalleled collective expertise across all subdisciplines of chemistry. The editors are responsible for the peer review of submitted articles right through to making a final decision, and are dedicated to managing a fair and efficient evaluation process. They work closely with the Scientific Advisory Committee and interact with the International Advisory Board, as well as engage with the community through conference attendance, workshop presentations, and institute visits.
Latest News
November 28, 2023
Angewandte Chemie 49/2023: Frameworks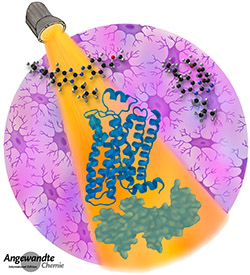 In this issue, Leidy V. Hooker and Jeffrey S. Bandar discuss synthetic advantages of defluorinative C–F bond functionalization in a Review. Katherine A. Mirica et al. review fiber-integrated metal–organic frameworks as functional components in smart textiles. The Minireviews deal with target-specific biorthogonal reactions and their applications (Xiaogang Qu et al.), photocatalytic H2O2 production catalyzed by covalent organic frameworks (Zijun Yong and Tianyi Ma), as well as low-valent metals in metal–organic frameworks via post-synthetic modification (Ricardo A. Peralta et al.).
Donald Hilvert, Andreas Pfaltz, and Helma Wennemers look back on the life and accomplishments of Albert Eschenmoser, a giant of organic chemistry.
In the original research section, Michael Decker et al. use visible-light photoswitchable benzimidazole azo-arenes as β-arrestin2-biased selective cannabinoid 2 receptor antagonists (see picture). Gustavo Fernández et al. succeeded in sterically allowed H-type supramolecular polymerizations. Lukas J. Gooßen et al. describe the enantioselective synthesis of arylglycines via Pd-catalyzed couplings of Schöllkopf bis-lactim ethers with aryl chlorides. Shitao Wang et al. achieved a multicomponent synthesis of imidazole-linked fully conjugated 3D covalent organic framework for efficient electrochemical hydrogen peroxide production.
November 27, 2023
VIP: A Microporous Hydrogen-Bonded Organic Framework Based on Hydrogen-Bonding Tetramers for Efficient Xe/Kr Separation
November 27, 2023
VIP: Spiroluchuene A Synthase: A Cyclase from Aspergillus luchuensis Forming a Spirotetracyclic Diterpene
Introducing...
Press Release
Recycling of Water-Based Adhesive Achieved by Changing pH
A research team has developed a reversible, water-based glue that has good adhesion in the neutral pH range, but can be detached again in strongly acidic or alkaline environments. As the team writes in the journal Angewandte Chemie, the novel adhesive system, which is based on electrostatic interactions, has bond strengths somewhere between those of structural adhesives and pressure-sensitive adhesives. The new adhesive also bonds "difficult" surfaces such as water-repellent polypropylene.
Articles
The following is a list of the most cited articles based on citations published in the last three years, according to CrossRef.
More articles