Announcing a New Partnership
Dermatologic Therapy is part of a partnership between Wiley and Hindawi and is now fully open access. Dermatologic Therapy will remain a Wiley title but will be published and hosted by Hindawi and will benefit from Hindawi's experience and expertise in publishing open access titles. Dermatologic Therapy will continue to undergo a rigorous peer review process ensuring that quality remains high. Manuscripts published after January 1, 2023 are published as open access articles, making them immediately free to read, download and share. Authors or their funder will be required to pay an Article Publication Charge upon acceptance. For further information, please click here.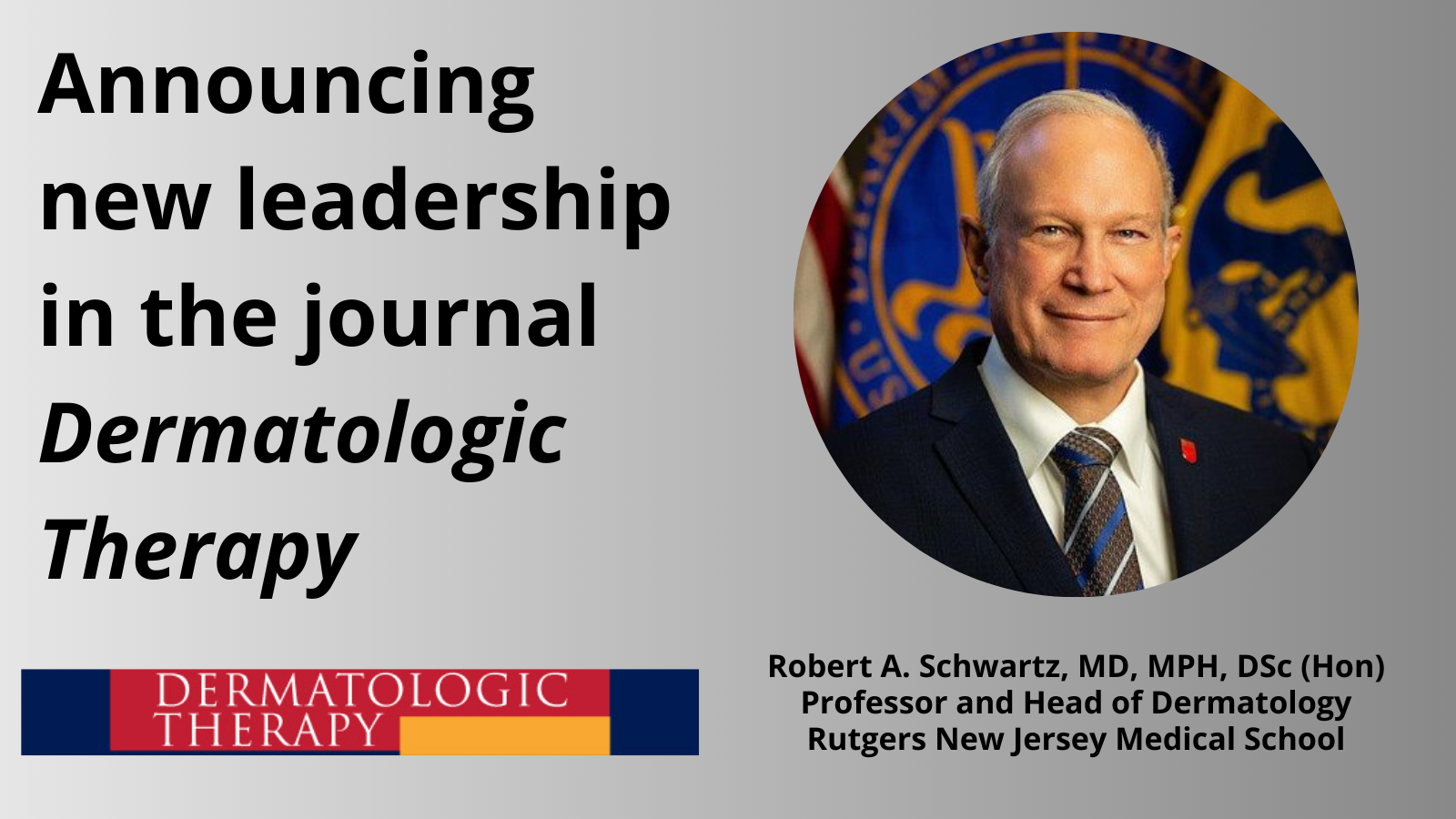 COVID-19 papers
Click here for a full collection of COVID-19 content published in Dermatologic Therapy. All papers in the collection can be accessed free of charge.
---
Articles
The following is a list of the most cited articles based on citations published in the last three years, according to CrossRef.
More articles
Journal list menu