Journal of Phycology
Edited by: Kirsten Müller, Andrew Allen, Melinda Coleman, Sonya Dyhrman, Christopher Lane, Thomas Mock
Impact factor (2022):
2.9
Journal Citation Reports (Clarivate, 2023):
18/109 (Marine & Freshwater Biology (Science))
84/239 (Plant Sciences (Science))
© Phycological Society of America
Journal list menu
About the Journal
The Journal of Phycology was founded in 1965 by the Phycological Society of America. All aspects of basic and applied research on algae are included to provide a common medium for the ecologist, physiologist, cell biologist, molecular biologist, morphologist, oceanographer, taxonomist, geneticist, and biochemist. The Journal also welcomes research that emphasizes algal interactions with other organisms and the roles of algae as components of natural ecosystems.


Articles
The following is a list of the most cited articles based on citations published in the last three years, according to CrossRef.
More articles
Publons
Journal of Phycology has partnered with Publons to recognize our reviewers for their peer review contributions. Publons allows reviewers to effortlessly track, verify, and showcase their peer review activity.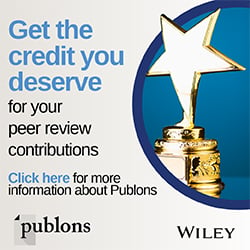 Download the App
With the Wiley Online Library app you can now browse over 1500 journals - including Journal of Phycology. With the app you can:
Select favorite journals to customize your homepage

Download full issues and/or any number of articles

Download PDFs
Click here to download via the App Store.
For Google Play, please click here