Journal of Prosthodontics

Edited By: Radi Masri, University of Maryland
Impact factor (2022):
4
Journal Citation Reports (Clarivate, 2023):
17/91 (Dentistry, Oral Surgery & Medicine (Science))
© American College of Prosthodontists
Journal list menu
Articles
The following is a list of the most cited articles based on citations published in the last three years, according to CrossRef.
More articles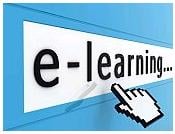 In partnership with the American College of Prosthodontists (ACP), The Journal of Prosthodontics now offers you low-cost continuing education (CE) that you can claim quickly online! Earn continuing education (CE) credit by reading select articles and taking a short online quiz. This new program provides a convenient way to fulfill your CE requirements while learning about the latest in prosthodontics.
In addition, the ACP has extended its member benefits to include a discounted rate per CE credit. Just $20!
Get started at www.wileyhealthlearning.com

Now available for iPad®, iPhone® and iPod Touch®
Keep up with important developments in the field of prosthodontics even faster and enjoy a new, optimised browsing and reading experience with the Journal of Prosthodontics app.