Journal of Product Innovation Management

Edited By: Jelena Spanjol and Charles Henry Noble
2-year Impact factor:
10.5
5-year Impact factor:
11.2
ISI Journal Citation Reports © Ranking: 2023:
15/154 Business (SSCI) & 6/50 Engineering, Industrial (SCIE)
© Product Development and Management Association
Journal list menu
About the Journal
The Journal of Product Innovation Management (JPIM) is an interdisciplinary, international journal that seeks to advance our theoretical and managerial knowledge of innovation management and product development. The journal publishes original articles on organizations of all sizes (start-ups, small to medium sized enterprises, large corporations) and from the consumer, business-to-business, and policy domains. The journal is receptive to all types of quantitative and qualitative methodologies, as well as conceptual articles. Authors across the world from diverse disciplines and functional perspectives are welcome to submit to the journal.
Announcements
Skip slideshow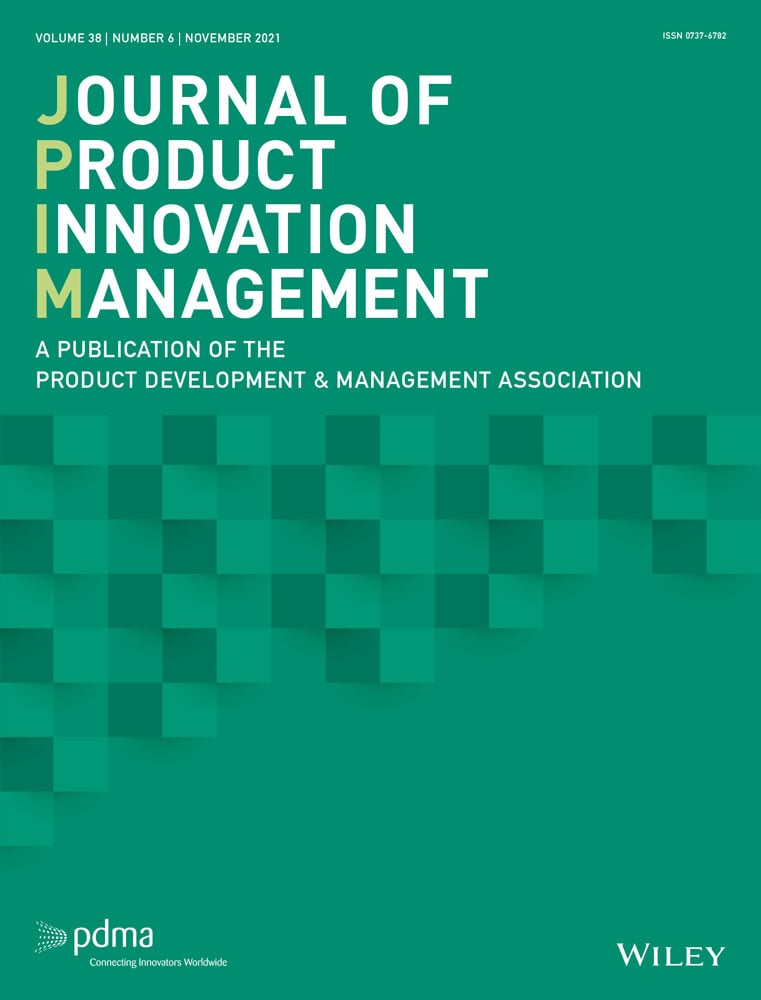 Journal of Product Innovation Management is pleased to present the 2022 JPIM Award Winners!
Tucker J. Marion, Sebastian K. Fixson, Alexandre Sukhov, Antti Sihvonen, Johan Netz, Peter Magnusson, Lars E. Olsson, and A. K. Zobel.

Find the winning articles--free to read for a limited time-- as well as best reviewers here.
Call For Papers
JPIM has issued a call for papers for upcoming Special Issues:
Articles
The following is a list of the most cited articles based on citations published in the last three years, according to CrossRef.
More articles