Journal list menu
Maternal & Child Nutrition
is a maternal and child health journal addressing fundamental aspects of nutrition and its outcomes in women and their children globally, covering pediatric nutrition and obstetrics. We publish articles on new initiatives, the latest research findings and innovative ways of responding to changes in public attitudes and policy for health professionals, academics and service users with interests in maternal and child nutrition.

Maternal & Child Nutrition is now Open Access!
We are pleased to announce that Maternal & Child Nutrition has now joined Wiley's Open Access portfolio. As a result, all new submissions will be subject to an Article Processing Charge if accepted and published in the journal. For more information on the fees, please visit the Article Publication Charges page.
---
Skip slideshow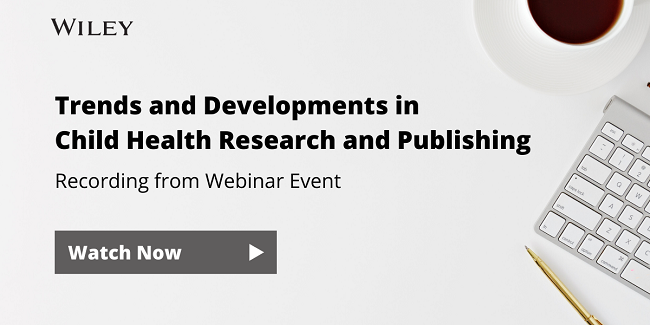 Want to learn more about trends and developments in Pediatric publishing?
Click here
to watch a recent webinar hosted by Wiley, including a presentation by
Maternal and Child Nutrition's
Editor Rafael Perez-Escamilla on Access to research in child nutrition
Articles
The following is a list of the most cited articles based on citations published in the last three years, according to CrossRef.
More articles