Chemistry – An Asian Journal

Editor: Dinesh Talwar, Deputy Editors: Heiko Kuhn, Eric Ying Wang (王英)
Chair of the Editorial Board: Susumu Kitagawa
Impact factor (2022):
4.1
Journal Citation Reports (Clarivate, 2023):
69/178 (Chemistry, Multidisciplinary (Science))
© Wiley-VCH GmbH, Weinheim
Journal list menu
Published on behalf of the Asian Chemical Editorial Society (ACES), Chemistry – An Asian Journal welcomes research on all aspects of chemistry from biochemistry through organic and inorganic chemistry to physical chemistry, including interdisciplinary topics such as energy storage and conversion and materials science.
On the Cover
Diversity, Equity, and Inclusion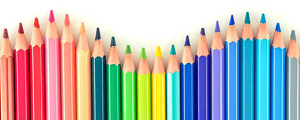 The ACES team considers diversity, equity, and inclusion (DE&I) among our core values and essential to our editorial practices. Read more about our understanding of these values and actions the team has taken on the dedicated DE&I page.
Articles
The following is a list of the most cited articles based on citations published in the last three years, according to CrossRef.
More articles