Autism Research

Edited By: David G. Amaral, Ph.D
Impact factor (2022):
4.7
Journal Citation Reports (Clarivate, 2023):
8/52 (Behavioral Sciences (Science))
10/77 (Psychology, Developmental (Social Science))
© International Society for Autism Research, Wiley Periodicals, LLC.
Journal list menu
Skip slideshow
Wiley holds the deep belief that scientific excellence cannot be achieved without inclusion and equity. We fully acknowledge that much more needs to be done and we are dedicated to doing better so we can all be better. As an initial step, Wiley is a signatory of the Joint Committee for Action on Inclusivity and Diversity in Publishing, and Autism Research is committed to supporting this vital work.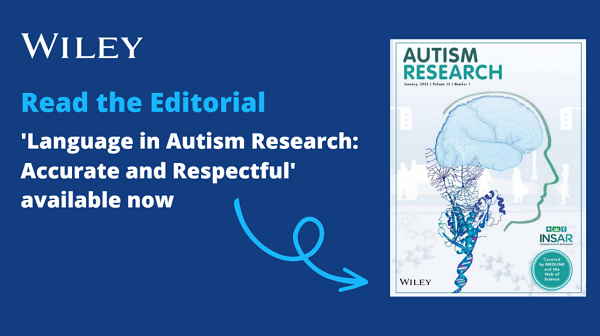 Articles