Journal list menu
Journal of Medical Radiation Sciences

Edited By: Cherry Agustin, The Crown Princess Mary Cancer Centre Westmead, Sydney, Australia
© Australian Society of Medical Imaging and Radiation Therapy and New Zealand Institute of Medical Radiation Technology
Journal of Medical Radiation Sciences (JMRS) is an international and multidisciplinary peer-reviewed journal that accepts manuscripts related to medical imaging / diagnostic radiography, radiation therapy, nuclear medicine, medical ultrasound / sonography, and the complementary disciplines of medical physics, radiology, radiation oncology, nursing, psychology and sociology. Manuscripts may take the form of: original articles, review articles, commentary articles, technical evaluations, case series and case studies.
JMRS promotes excellence in international medical radiation science by the publication of contemporary and advanced research that encourages the adoption of the best clinical, scientific and educational practices in international communities.
JMRS is the official professional journal of the Australian Society of Medical Imaging and Radiation Therapy (ASMIRT) and the New Zealand Institute of Medical Radiation Technology (NZIMRT).
Journal of Medical Radiation Sciences COVID-19 Articles
To see all COVID-19 related content from this journal, click here.
Editor's Choice
March 2022
Volume 69, Issue 1
Editor's Choice Articles:
Decision-making for imaging obese patients
Grace Seo, John Robinson, Amanda Punch, Yobelli Jimenez, Sarah Lewis
VR SLE vs role play for empathic clinical communication
Daniel Sapkaroski, Matthew Mundy, Matthew Dimmock
MRSIM for head and neck radiation therapy
Haylea Richardson, Mahesh Kumar, MinhThi Tieu, Joel Parker, Jason Dowling, Jameen Arm, Leah Best, Peter Greer, Matthew Clapham, Christopher Oldmeadow, Laura O'Connor, Chris Wratten

Breast VMAT: Solving the low dose wash dilemma
Cameron Stanton, Linda Bell, Andrew Le, Brooke Griffiths, Kenny Wu, Jessica Adams, Leigh Ambrose, Denise Andree-Evarts, Brian Porter, Regina Bromley, Kirsten Van Gysen, Marita Morgia, Gillian Lamoury, Thomas Eade, Jeremy Booth, Susan Carroll
JMRS Virtual Issue: Now Online
2021 Leading the Way -
Advanced Practice in Medical Radiation Practice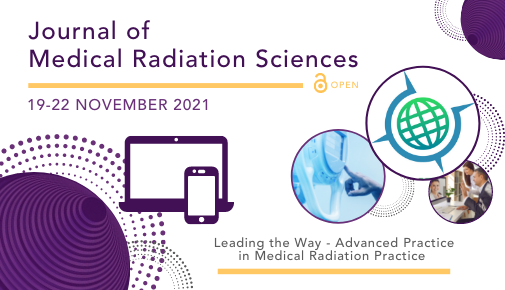 The concept of advanced practice implies working beyond the traditional scope of practice, grounded upon expert evidence-based knowledge with a view to improving service delivery including access, timeliness and quality of treatment for patients. An advanced practitioner is expected to demonstrate expertise across seven dimensions of practice; clinical leadership, evidence-based judgement, clinical expertise, scholarship and teaching, professionalism, communication and collaboration.
Leading the Way Virtual Issue
In line with the upcoming 'Leading the way in Radiography Advanced Practice' 3rd Biennial Global Conference, a series of previously published articles from the Journal of Medical Radiation Sciences have been collated. These articles showcase the ongoing commitment of medical radiation professionals to broaden their traditional scope of practice and can be read as a collection here.
LTWRAP Conference Abstracts
The abstracts from the 3rd Biennial Global Conference, held online from 19-22 November 2021, are also available in the Journal of Medical Radiation Sciences and can be found here.
---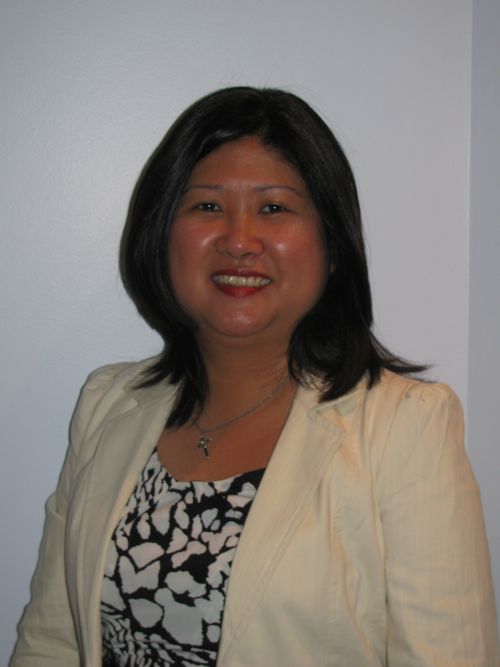 Meet the Editor - Ms Cherry Agustin
Cherry Agustin has extensive editorial experience which began in 2003 when she started her position on the editorial review board of The Radiographer. In 2008 she became Deputy Editor of the Journal followed by Editor in Chief in 2009 which she continues with Journal of Medical Radiation Sciences. In early 2012 she also became an Associate Editor of the Journal of Medical Imaging and Radiation Oncology where she has been a peer reviewer since 2008.
---

3 REASONS TO SUBMIT YOUR PAPERS TO JMRS:
As an open access journal, your article can be downloaded online free of charge to readers ensuring your research reaches a large global audience.
Fast turn-around to publication.
Support a quality journal that publishes all strands of medical radiation sciences in diagnostic radiography, radiation therapy, nuclear medicine and sonography.
3 REASONS TO READ JMRS:
JMRS publishes high quality Australasian and international research in all three strands of medical radiation sciences in diagnostic radiography, radiation therapy and nuclear medicine.
The content of the JMRS is relevant to clinical practice in medical radiation sciences and provides the evidence for best practice.
Support the only comprehensive medical radiation sciences journal in Australia and New Zealand.

---
Browse Articles
Tips for writing a case report for the novice author
&nbsp108-113

&nbsp21 July 2013
Abstract
3D virtual intravascular endoscopy shows left coronary artery ostia with smooth intraluminal appearance.