Journal list menu
Journal of the Chinese Chemical Society

Impact factor (2021):
1.753
Journal Citation Reports (Clarivate, 2022):
135/180 (Chemistry, Multidisciplinary)
© The Chemical Society Located in Taipei & Wiley-VCH GmbH, Weinheim
On the Cover
Skip slideshow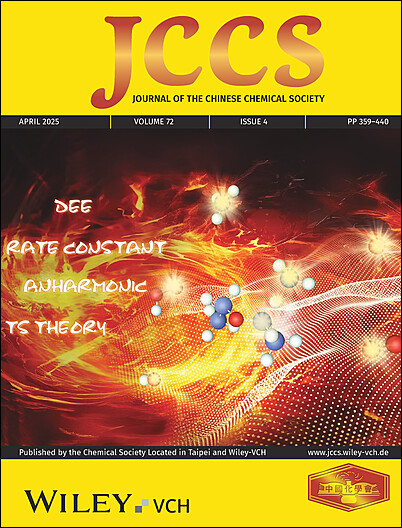 In this figure, the 133Cs NMR spectroscopy was employed to study the temperature dependence of Cs0.2CoO2·0.63H2O. A phase transition occurred between the bilayer-hydrated (BLH) and monolayer-hydrated (MLH) structures above 350 K. Interestingly, the existence of the Co4+/Co3+ charge order below 200 K was revealed according to the three distinct 133Cs NMR signals. More details about this figure will be discussed by Dr. Eugene C. Lin and his co-workers on page 1552-1557 in this issue.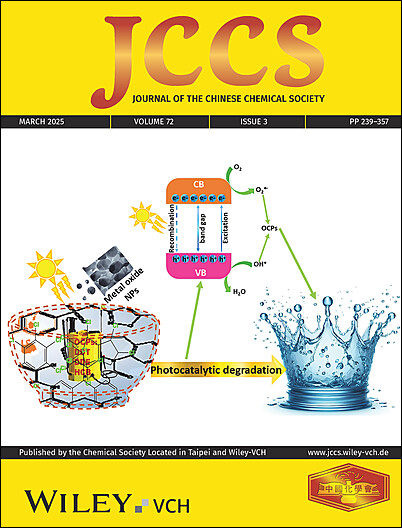 The Chemical Society located in Taipei is celebrating the 90th anniversary of its inception. We launch a special issue dedicated to this important occasion. In this special issue, we invite chemists from Taiwan across a broad range of disciplines and expertise to showcase the diversity and activity of chemical research carried out in Taiwan There are 13 review papers and 21 research articles, covering a variety of topics such as catalysis, biochemistry, synthesis, and materials chemistry. Please join us to find out more interesting research in this issue.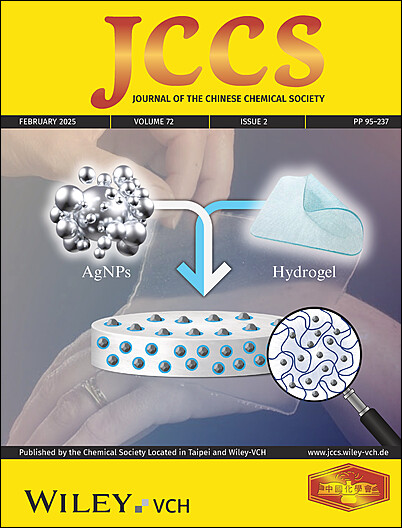 In this figure, MgFe2O4@SiO2 nanorods created at ambient conditions were characterized by UV-VISIBLE, TGA, XRD, FE-SEM, HR-TEM, and BET analysis to establish their physical nature. As revealed by VSM, these rods are magnetic. EDS confirms elemental composition. XRF affords fluorescence properties. These rods are capable of quickly degrading methyl orange. More details will be discussed by Prof. Radhakrishnan M. Tigote and his coworkers on page 1032-1041 in this issue.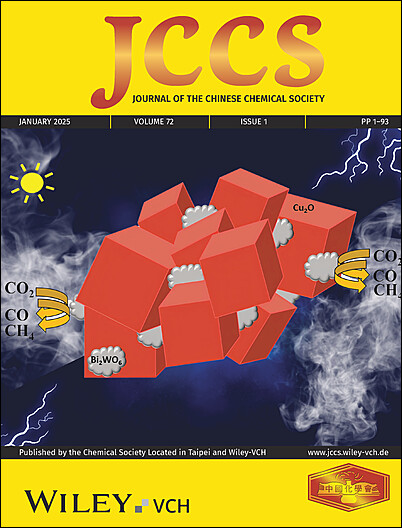 In this figure, two-dimensional metal-organic-frameworks (MOFs) formation by amide bond cleavage through transition metal ions in an aqueous medium at ambient condition. Size and shape of pores formed in the reported MOF depends upon transition metal-ions used for studies. More details will be discussed by Dr. Ashutosh S. Singh and Prof. Shih-Sheng Sun et al. on page 987-994 in this issue.
more >
Recent issues