Cancer Reports is an international, open access oncology journal publishing basic, translational, clinical and interdisciplinary research in cancer biology, diagnosis, treatment, outcome, supportive care, epidemiology and health disparities. We encourage data-driven, scientifically valid findings, including incremental discoveries, pilot studies and more. With rapid publication and free format submission, we offer a simplified and streamlined submission process and are indexed with Web of Science and MEDLINE.
Cancer Reports just received a Journal Citation Indicator of 0.3, first Journal Impact Factor™ of 1.7 and CiteScore of 2.3. Thank you to all our Authors, Board Members, Reviewers, and other contributors!
On the Cover
Skip slideshow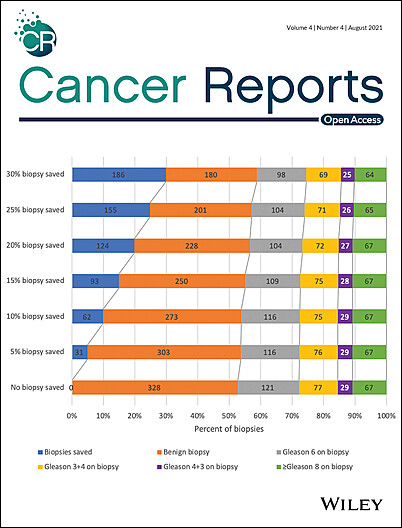 The cover image is based on the Original Article A 4K score/MRI based nomogram for predicting prostate cancer, clinically significant prostate cancer and unfavorable prostate cancer by Vinayak Wagaskar et al.,
https://doi.org/10.1002/cnr2.1357
.
more >
Articles
The following is a list of the most cited articles based on citations published in the last three years, according to CrossRef.
More articles
Journal list menu