Journal list menu
Advanced Photonics Research, part of the prestigious Advanced portfolio, is a leading open access photonics journal publishing research across the thriving field of photonics and optics. We welcome your manuscripts spanning novel, significant and fundamental research in theory and experiment to applications, devices, and systems. With our international reach we offer a global forum, a space to further the conversation around photonics research.
The Advanced portfolio from Wiley is a family of globally respected, high-impact journals that disseminates the best science from well-established and emerging researchers so they can fulfill their mission and maximize the reach of their scientific discoveries.
Advanced Photonics Research just received a first Journal Citation Indicator of 0.59 and first Journal Impact Factor™ of 3.7. Thank you to all Authors, Reviewers, and other contributors!
On the Cover
Skip slideshow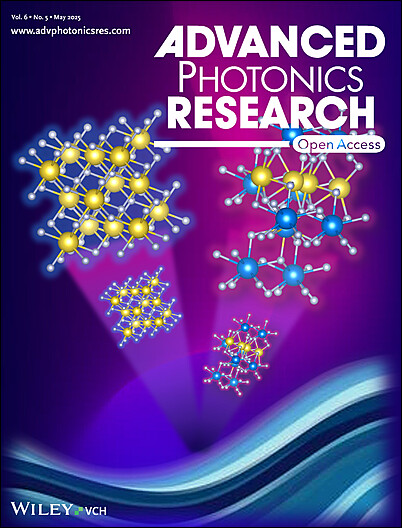 Photonic neural networks are promising to replace conventional deep learning hardware due to their potentially higher energy efficiency and computational speed. Other than the fast progress on optical linear transformers, the optical nonlinear activators are much less mature and are challenging to be implemented. In article number
2300062
by Ye Tian, Shuiying Xiang and co-workers, an optical nonlinear activation produced by amplitude-phase coupling of the light-modulation owing to Kramers-Kronig relationship is proposed. Such Kramers-Kronig activation will play a role in photonic neural processing.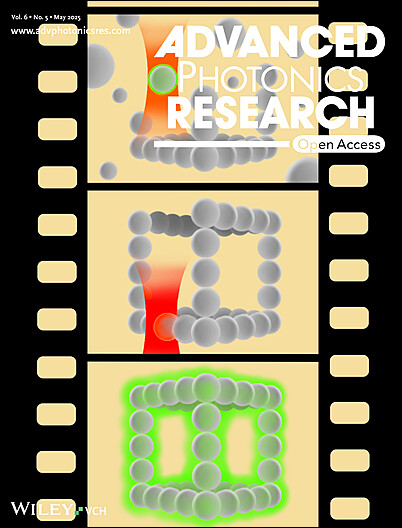 The recent demand for optical wireless communication (OWC) channels for 6G and satellite communication has driven the development of high-brightness light sources for high-speed modulation. However, there are usually trade-offs among brightness, noise, modulation speed, and output power in the laser array. In article number
2300072
, Jin-Wei Shi and co-workers demonstrate novel 850 nm vertical-cavity surface-emitting laser (VCSEL) arrays with an ultra-compact layout to release the above-mentioned trade-offs. High single-mode optical power with a narrow divergence angle and clear 32 Gbit/s eye-opening can be achieved simultaneously with a miniaturization of the light emission active area (120×120 mm
2
).
more >
Articles
The following is a list of the most cited articles based on citations published in the last three years, according to CrossRef.
More articles