Journal list menu
Advanced NanoBiomed Research, part of the prestigious Advanced portfolio, serves as an open access journal for cutting-edge nanomedicine, tissue engineering and biomaterials research aimed at improving human health.
We welcome your manuscripts with a strong focus on healthcare applications of materials science, nanotechnology, biofabrication and biointerfaces.
The Advanced portfolio from Wiley is a family of globally respected, high-impact journals that disseminates the best science from well-established and emerging researchers so they can fulfill their mission and maximize the reach of their scientific discoveries.
Advanced NanoBiomed Research just received a first Journal Citation Indicator of 0.38 and first Journal Impact Factor™ of 3.4. Thank you to all Authors, Reviewers, and other contributors!
On the Cover
Skip slideshow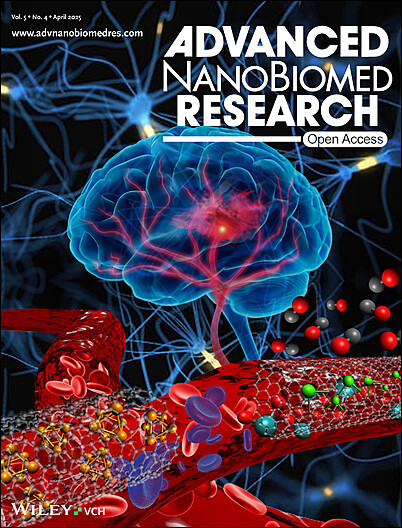 Implantable Probes
As miniaturized, flexible, and biocompatible implantable neural probes seek to circumvent the foreign body response, the problem of surgical implantation due to buckling remains. Multiple bioresorbable insertion aids are investigated in article number
2200117
by Hadi Heidari and co-workers through mechanical, chemical and dissolution characterizations to determine their viability as stiffening coatings for novel flexible neural probes.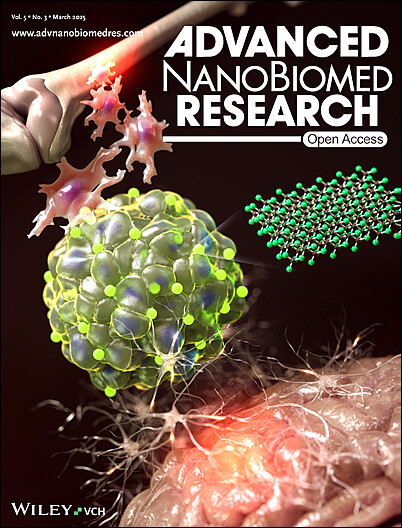 Cell Therapies
In article number
2300012
, Joerg Lahann and co-workers present a scalable three-dimensional engineered extracellular matrix (3D EECM) as a novel cell expansion platform for personalized cancer immunotherapies. By integrating shear-induced fibronectin fibers into 3D polycaprolactone scaffolds, efficient expansion of cancer cells can be achieved, making it a potential solution for obtaining a clinically relevant number of cells necessary for personalized cancer treatment. The cover image shows the scaffolds (brown) featuring engineered extracellular matrix with a fibrillar architecture (green) to promote three-dimensional expansion of human cancer cells (blue).
more >
Articles
The following is a list of the most cited articles based on citations published in the last three years, according to CrossRef.
More articles