Neuroprotection

Editors-in-Chief: Xunming Ji, Johannes Boltze and Piotr Walczak
Chinese Medical Association
Journal list menu
Call for Papers
About this Journal
Neuroprotection publishes work centred around the recent advances and breakthroughs in the fields of neuroprotection and central as well as peripheral nervous system repair. This translational neuroscience journal spans fields including neurobiology, neuropharmacology, neurology, neurosurgery, neuroimaging, neurorehabilitation and basic, as well as translational, neuroscience. We're excited to contribute to the advancement of next-generation treatments for CNS disorders.
Articles
The following is a list of the most cited articles based on citations published in the last three years, according to CrossRef.
Exploiting moderate hypoxia to benefit patients with brain disease: Molecular mechanisms and translational research in progress
Hannelore Ehrenreich MD, DVM
,
Max Gassmann DVM
,
Luise Poustka MD
,
Martin Burtscher MD
,
Peter Hammermann PhD
,
Anna-Leena Sirén MD, PhD
,
Klaus-Armin Nave PhD
,
Kamilla Miskowiak PhD
,
&nbsp55-65

&nbsp21 February 2023
Graphical Abstract
This article review presents hints of how inspiratory O2 manipulations can potentially contribute to enhanced brain function. It thereby provides the ground for exploiting moderate inspiratory plus functional hypoxia to treat individuals with brain disease. Finally, it sketches a planned multistep pilot study in healthy volunteers and first patients, about to start, aiming at improved performance upon motor-cognitive training under inspiratory hypoxia.
More articles
Recent issues
Skip slideshow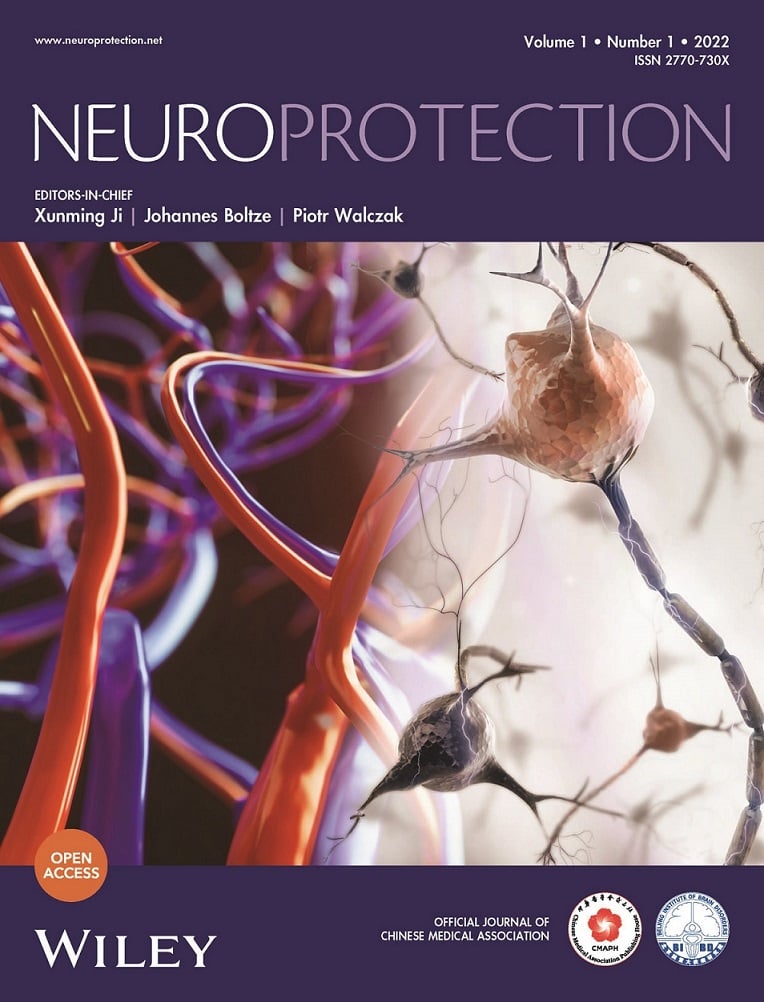 Aim & Scope
Neuroprotection publishes high-quality original research and review articles describing recent advances and breakthroughs in the fields of neuroprotection and nervous system repair. Neuroprotection is an interdisciplinary journal covering the areas of neurobiology, neuropharmacology, neurology, neurosurgery, neuroimaging, neurorehabilitation and basic as well as translational neuroscience. The audience of the journal includes basic researchers, translational scientists and clinicians. Neuroprotection is an open access journal, hosted by Chinese Medical Association (CMA).
Meet the Editors-in-Chief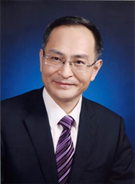 Xun-ming Ji, Capital Medical University, Beijing, China
Professor Xun-ming Ji (MD, PhD, EMBA), being a Chief Physician and Doctorial tutor in neurosurgery, is the President of Beijing Institute of Brain Disorders and the Vice-president of Capital Medical University, China. He is also the Vice-president of International Society on Aging and Disease and the President of American Association of Conditioning Medicine. Based on the theory of blood flow-energy adaptation, his research focuses on developing effective neuroprotective technologies, including normobaric hyperoxia before vascular recanalization, blood flow recanalization conjunctive with targeted hypothermia perfusion, and ischemic conditioning technology. He has more than 500 publications and received several national-level scientific and technological awards, including the second prize of National Science and Technology Progress Award, First Prize of Medical Science of Chinese Medical Association, First Prize of Science and Technology Progress Award of Education Ministry. He has been awarded the China National Distinguished Youth Scientist, the Distinguished Professor of Cheung Kong Scholars Program, and State Council Expert for Special Allowance.
Meet the Editors-in-Chief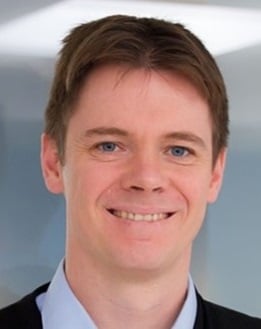 Johannes Boltze
,
School of Life Science, University of Warwick, Coventry, United Kingdom
Dr. Boltze is a Full Professor of Neuroscience and Principal Investigator at the University of Warwick in Coventry, United Kingdom. Being trained as a physician and neurobiologist and obtaining doctoral degrees in both disciplines, he is interested in cerebrovascular diseases including stroke and vascular dementia. His research is focused on neuroprotection and cell based therapies, taking into consideration translationally relevant aspects such as comorbidities and age. He has published over peer-reviewed 170 journal articles and book chapters, and is listed as an inventor on 7 patents. He is also the president of the International Symposium on Neuroprotection & Neurorepair (ISN&N).
Meet the Editors-in-Chief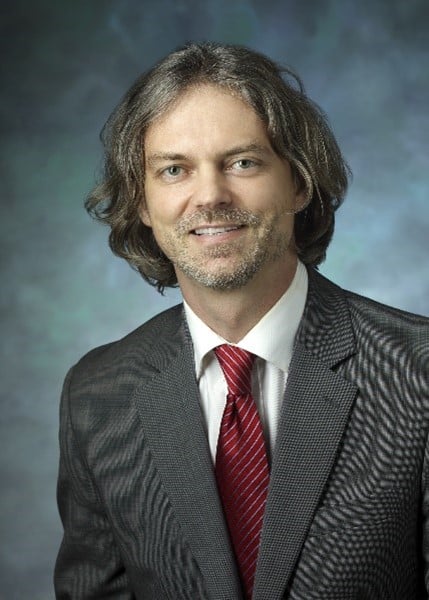 Piotr Walczak
,
Diagnostic Radiology and Nuclear Medicine, University of Maryland, Baltimore, USA
Piotr Walczak, MD/PhD, Professor at the Department of Diagnostic Radiology and Nuclear Medicine in University of Maryland, Co-Director of the Program on Image-Guided Neurointerventions (PIGN). He received training in regenerative medicine at the University of South Florida and in molecular and cellular imaging from the Johns Hopkins University. His research program focuses on using multi-modality imaging to improve the delivery of therapeutic agents to the brain in the treatment of stroke, myelin diseases and brain cancer. He has published over 200 articles with a significant impact on his field of research, as evidenced by citation index upwards of 8,000.
Why publish in Neuroprotection?

Save time formatting your manuscript with Free Formatting submission.
Your research will be free to access, making it available to read, download and share with ease.
Quality and impactful research governed by an international and distinguished editorial board.
Publish open access at no cost to you - fees are waived from 2022-2024.
An official journal of Chinese Medical Association.
Get the latest research with personalized alert


Create a FREE Wiley Online Library account and register to receive Content Alerts and instant notifications when research publishes in Neuroprotection.
Receive personalized alerts at a pace that suits you.
Keep track of a paper of interest with citation alerts.
Save content to easily manage your reading list.
Save searches for instant review later.